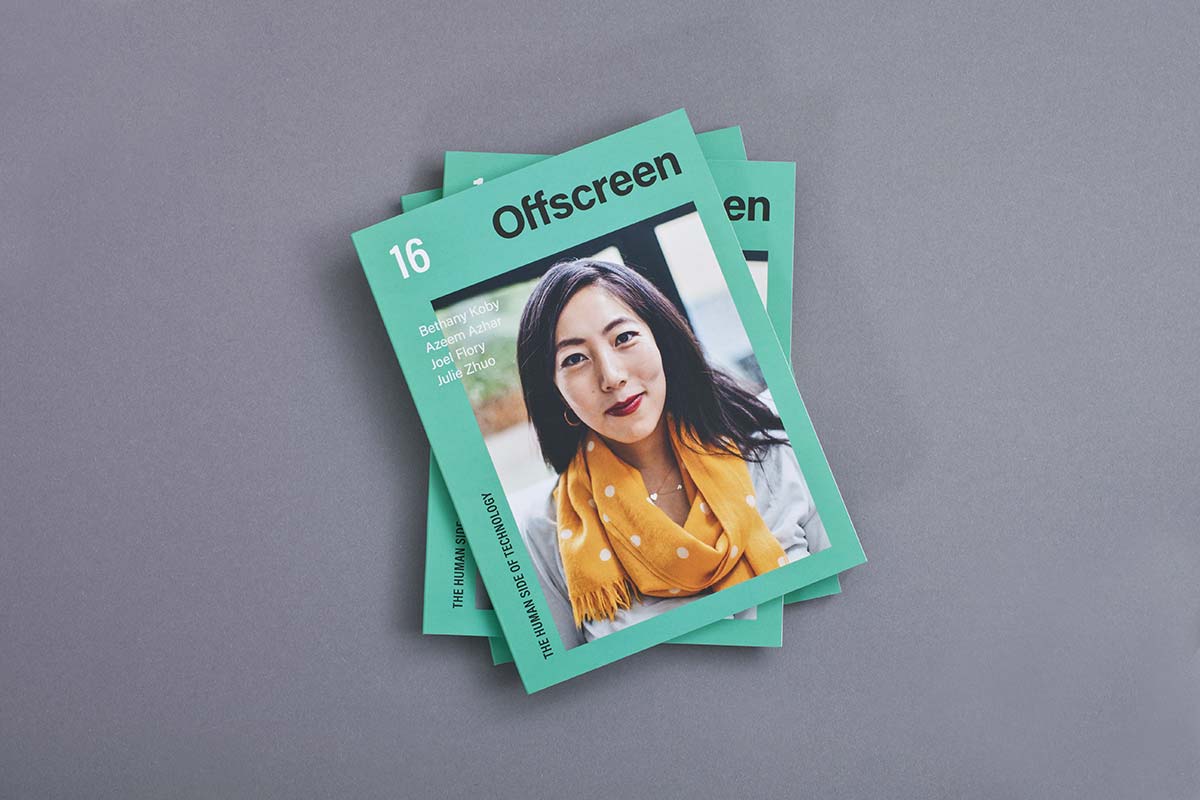 Offscreen Issue 16
Offscreen è una rivista indipendente sulle persone che utilizzano internet e la tecnologia per essere creative, risolvere problemi e costruire business di successo. Storie di creatività e passione digitali raccontante e fermate per sempre su carta.
Issue 16
Bethany Koby Can her DIY tech toys enable a new generation of problem solvers to save us from ourselves?
Azeem Azhar A 'closet scientist' explores the role of technology in a future marked by exponential change.
Joel Flory The co-founder of VSCO nurtures a community that strives to defy social media's popularity contest.
Julie Zhuo Facebook's VP of Design shares her secrets for managing one of the world's most influential design teams.
sale