Paula Studio - I'm fucking late Mood Clock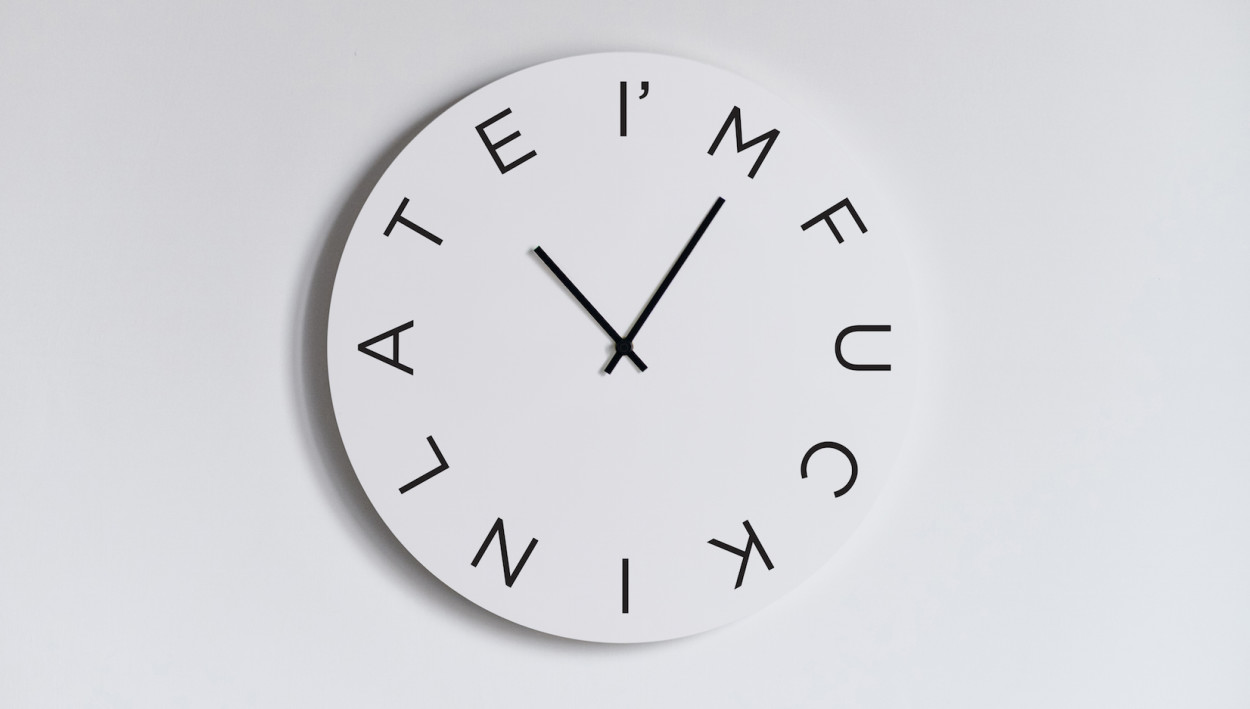 Paula Studio - I'm fucking late Mood Clock
MOOD clocks – wall clock collection.
L'orologio perfetto per i ritardatari e per chi vuole prendersi più tempo.
MOOD clocks collection.
the perfect procrastinator's tool. Clocks that tell more than time.
DETAILS
colours: white background & black txt
materials: laser cut plexiglass
size: 40 cm / custom size on request
price: 79 €
Delivery within 5-7 days from order
Paula Studio is a young italian project specialized in design and architecture.
Paula Design Studio is a multidisciplinary office founded in 2007 by a young group of thinkers and designers who design at 360°.
Its scope of action spans product and interior design to creative direction and visual communication.
Paula Design Studio is a flexible network which combines artisanal work and new technologies, devoting specific attention to human behaviors and new trends.
Through the collaboration with several international collectives and artisans, the office seeks to promote the "Made in Italy" value.
Paula Design Studio is featured in numerous publications (Monitor – Russia, AD – Italy, ELLE – Italy, ICON – UK) and has taken part to important events in the most famous design venues: Milan Furniture Fair (2008-2009), London Tent (2010) and Vitra Design Museum (2010).